If you have decided to come to Zlin (not only) to study and you want to get help from someone on arrival/during your studies, with accommodation and various other things, which you might encounter. This is what MySection is for. It's a system which is used for incoming students, where the buddies can see who wants their help in Zlin. Everything that is needed is registration, in that case, click on Broaddy and follow our simple image guide.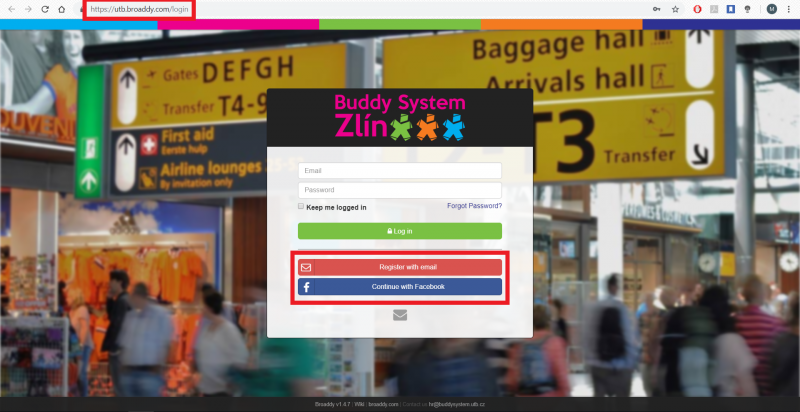 1. 
Here's where you start – you need to have an account to get a buddy and pickup, so click on the button
"Register with email" 
or
"Continue with Facebook"
.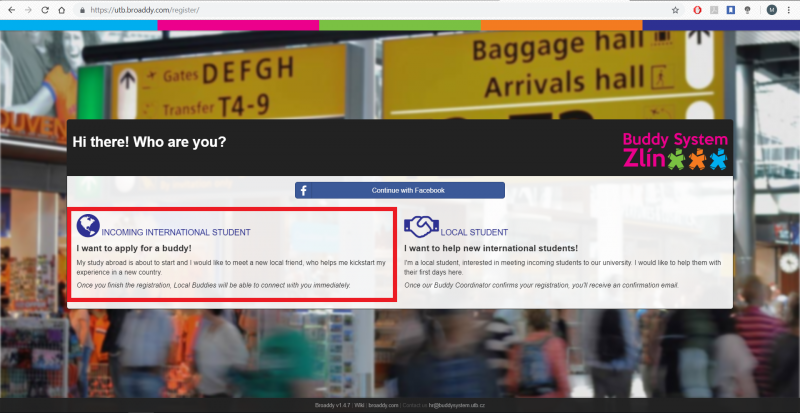 2. 
On next screen, you're given a choice. And because you're an incoming student, you will click on 
"Incoming International Student!"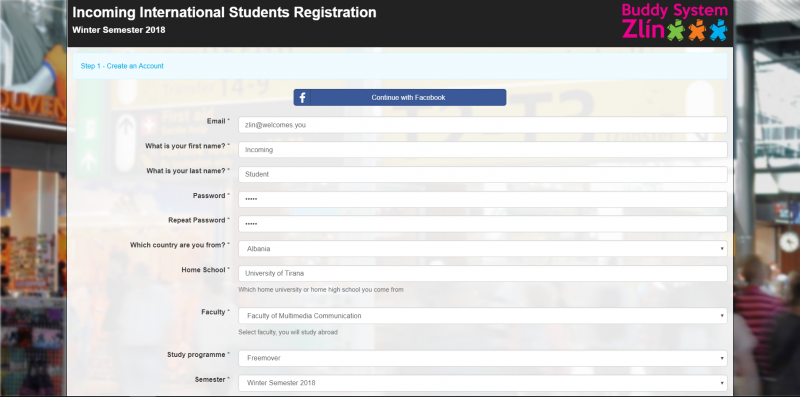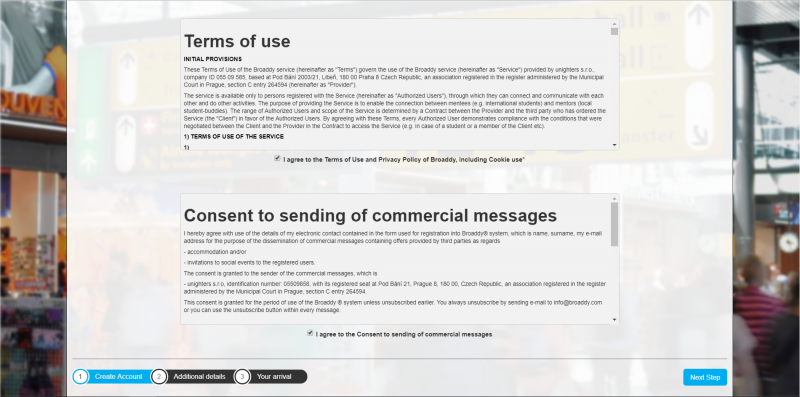 3. 
Next steps are simple – just fill in the fields
truthfully
and also try to
write as much detail as possible
to make your future buddy's/pickup's job a bit easier.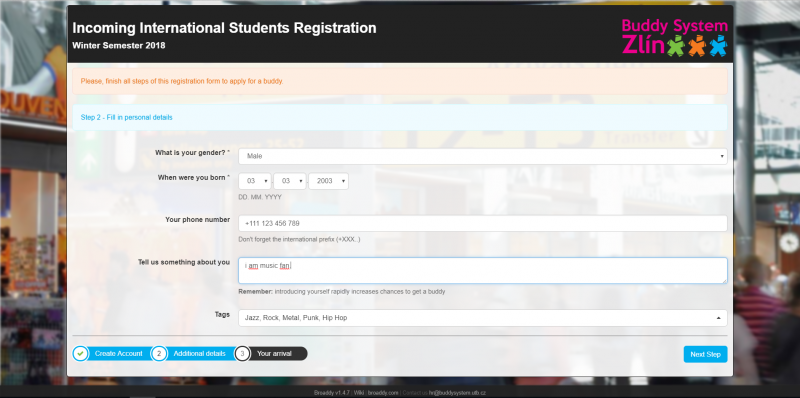 4. 
You can choose to not apply for buddy/pickup. You can always
request a buddy
 or cancel your request later after registration as well if you change your mind. Also, it increases your chances to get buddy faster.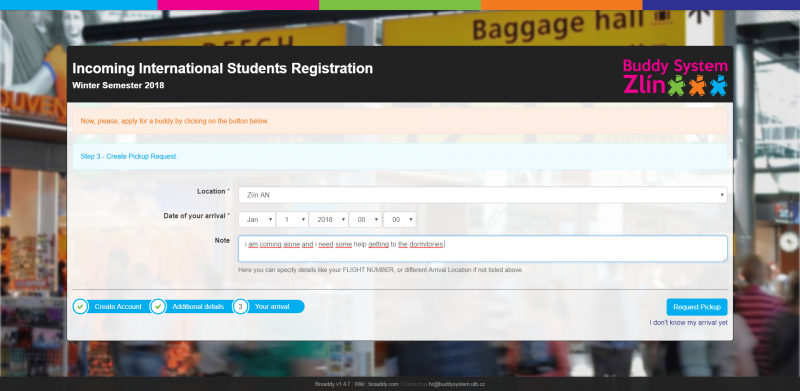 5. 
At the "Location" you're given 
three options
 – Otrokovice (train station), Zlín AN (Bus station), Zlín střed (train station).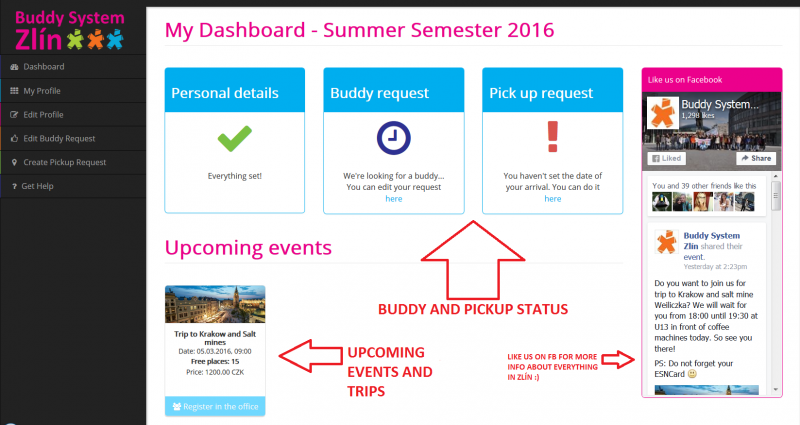 6. 
Now that you've finished the registration process, you're greeted with our dashboard. Most importantly, you can see here
if someone has chosen you for pickup or wants to be your buddy
.
You can also check if there are any fun events (which we're preparing for you all the time) and like our FB site to stay in touch on The Social Network.
In the menu on the left side, you can edit anything about your profile and buddy/pick up requests.
     After all this, you're all set and after you're assigned a buddy/pickup, you will be notified by e-mail and your buddy/pickup will get in touch with you as soon as possible... and then, we will meet you, greet you and help you enjoy your studies in Zlín. J We're looking forward to seeing you soon!